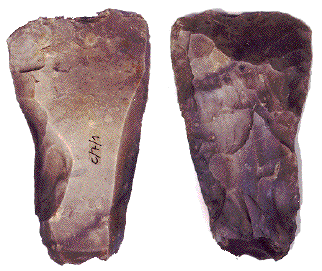 Roger Grace B.A. PhD.

Organisations for which I have carried out Lithic and Use-Wear analysis:


English Heritage
Museum of London
Wessex Archaeology
Universities of Oslo and Bergen in Norway
National Historical Museum Oslo, Norway
Sweden National Heritage, Stockholm
University of Washington, Seattle, Washington, U.S.A
Netherlands Institute in Turkey, Istanbul
National Museum of Archeology, Lisbon, Portugal
Hebrew University in Jerusalem, Israel.


Lectured in lithic and use-wear analysis at:


Institute of Archaeology, UCL, London
University of Oxford, England
Universities of Oslo, Bergen and Tromso in Norway
National Museum of of Archeology in Lisbon, Portugal
Hebrew University in Jerusalem, Israel
Universities of Tokyo and Sendai in Japan

I have excavated on a number of sites in Europe and directed several stone age excavations in Norway.

I compiled a web site on all aspects of stone tools for the University of Oslo SARC


(This website was created in the mid 90s soon after the arrival of WWW and has not been updated for 15 years- the content is still valid - stone tools do not go out of date)

PUBLICATIONS

In addition I have written flint reports that have contributed to such publications as:


Three Ways Wharf, Uxbridge: A Late Glacial and Early Holocene Hunter-gatherer Site in the Colne Valley (Molas Monograph).

The Raunds Area Project A Neolithic and Bronze Age Landscape in Northamptonshire.

Mesolithic Site of Thatcham.

and a number of excavation reports published in Norway.